The PIM software to rule assets and product data finally together
All PIM software vendors talk about customer experience and efficiency.
Finding one who can explain how they guarantee them is difficult.

We do our best, starting out by telling you that our platform, as well as managing the digital assets, has native provision for managing product information.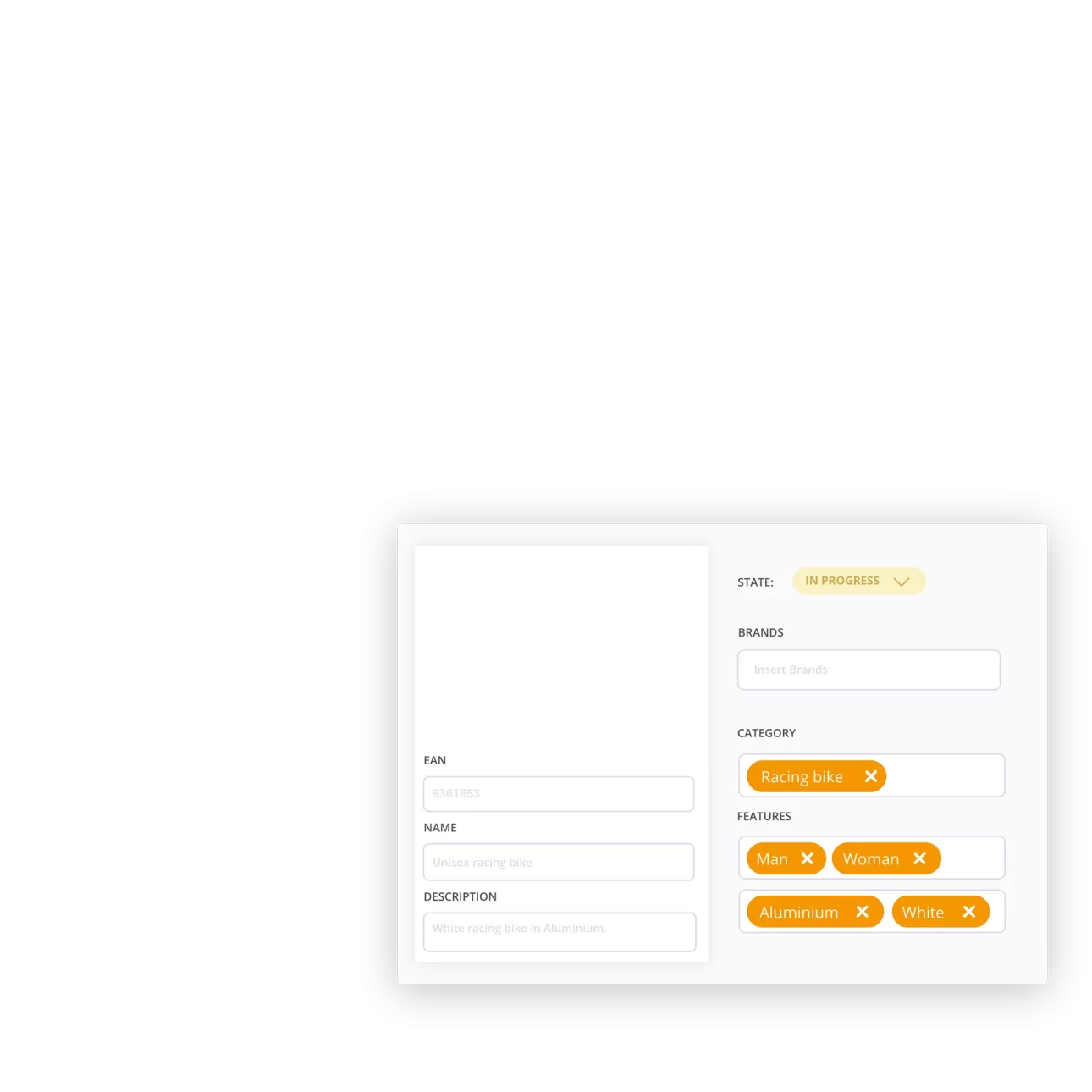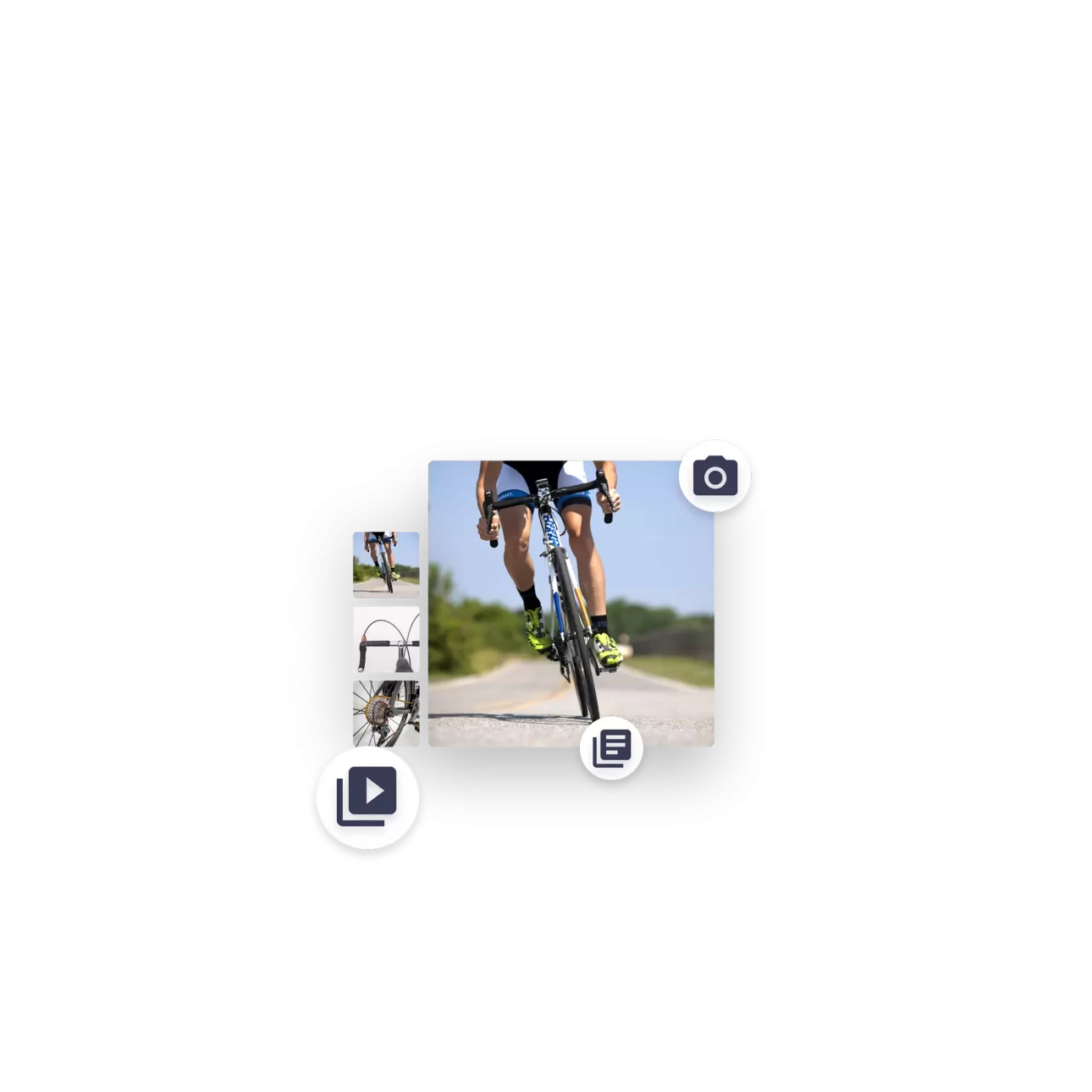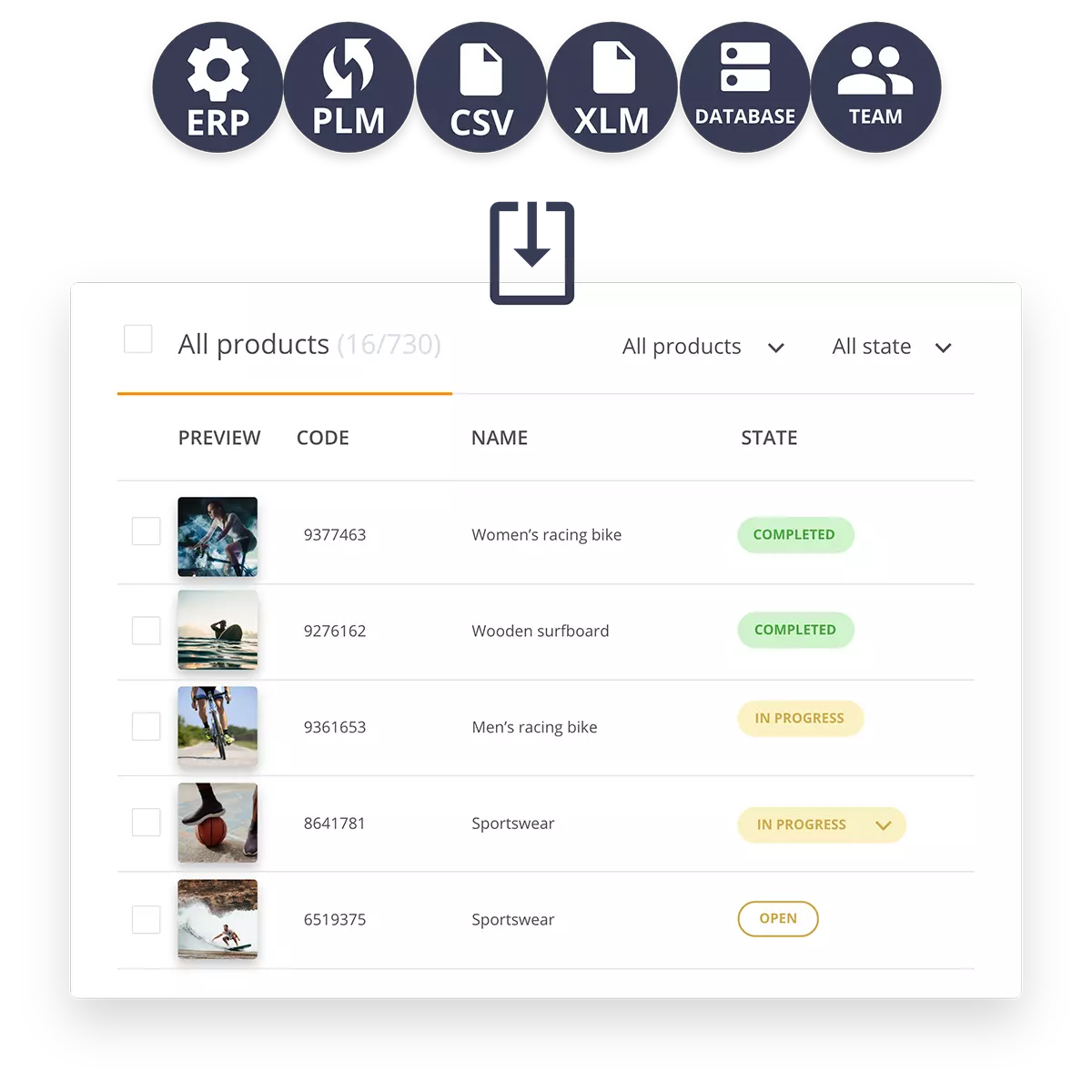 IMPORT INTO Thron PIM
Centralise data
All information is precious.
Import product data which is currently spread across .CSV files, ERP and repositories of users, teams and suppliers into a single hub.
MANAGE WITH Thron PIM
A single view
Associate product data with content.
From a single tool you can manage variants, enrich, translate and filter information to find what you need on the fly.
COLLABORATE WITH Thron PIM
Draw digital flows
Fully grasp the benefits of digital.
Approve your online shop and marketplace product sheets without ever leaving the platform.
What you need is all there. Into our PIM software.
DELIVER WITH Thron PIM
Product sheet worth shouting about!
Website, e-commerce, marketplaces, portals.
The platform optimises and publishes products and content on channels, offering customers engaging purchasing experiences.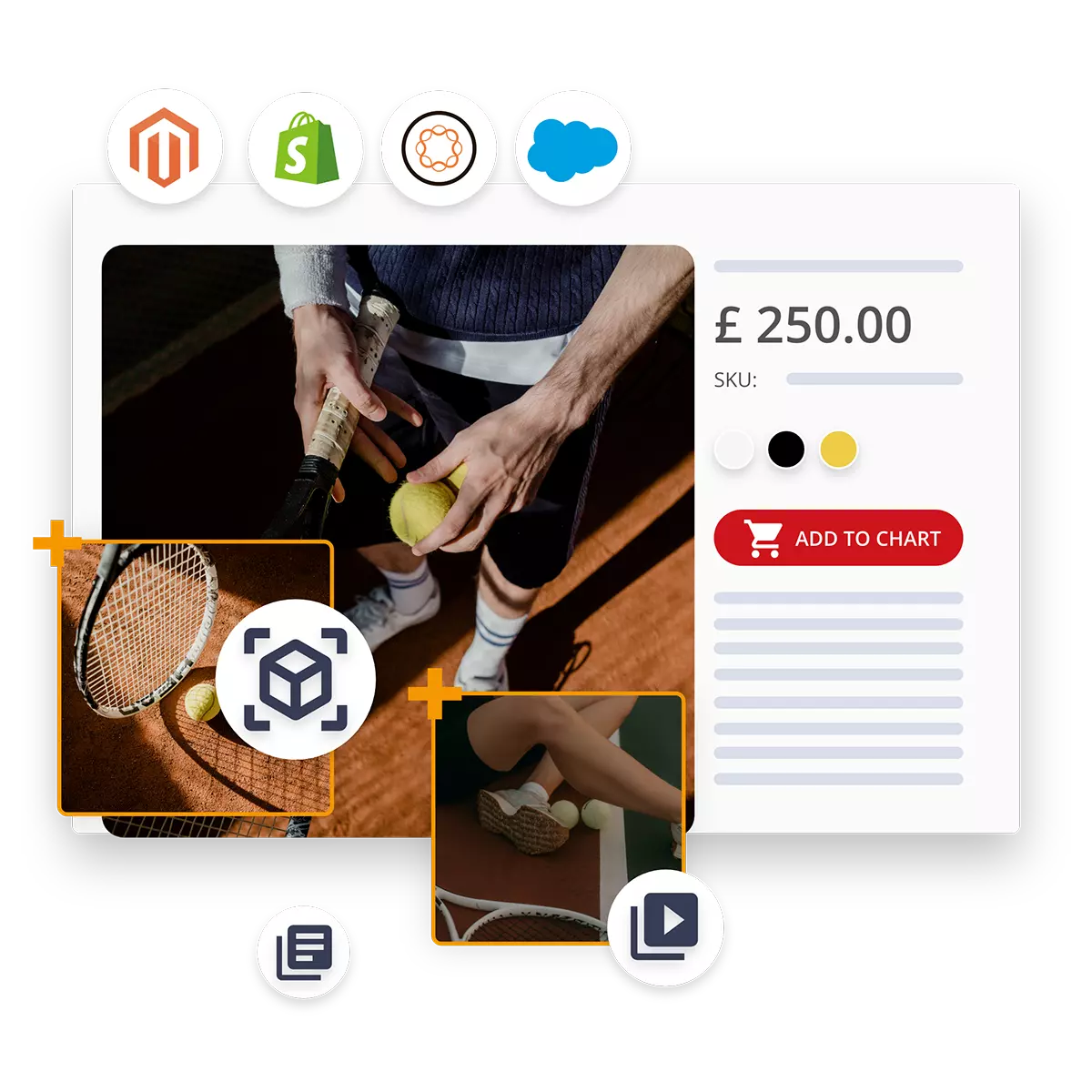 Why choose THRON among all PIM software?
The best PIM software supports the entire product life cycle. With THRON PIM you go further.
Securely centralise your product data and related digital assets on a single platform, and distribute them across all your communication channels at peak performance.
THRON PIM users love it because…
Information and assets are in a single tool
You can centralise all product data, as well as infinite asset formats.
It standardizes the data of other systems
You establish the rules THRON uses to regularise the import from other tool.
It associates data and assets automatically
THRON associates each with products. It manages product sheets.
It also manages all translations
You can translate directly on the platform or export files for translation agencies with a single click
You can be sure your data are always correct
It automatically detects any inconsistencies thanks to data quality system.
It offers the best experience to users
With THRON's multimedia player you don't only show the product. You bring it to life.
---
"With THRON, we save the time which was previously required to associate product information. Now, every asset in circulation speaks the same language and the content is always up to data, optimised and consistent".
Alice Icardi
OEM Marketing Manager – Selle Royal Group
"THRON PIM has let us set up a roadmap for managing the products and content for our five brands, from ERP to B2B and B2C channels".
Trade Marketing Manager
Manufacturing Company
"We wanted a unified solution for digital assets and product information, so we chose THRON. We have achieved significant efficiency gains throughout the content lifecycle".
Head of IT & Digital
Fashion Company
"By connecting photos and data of each tile to the projects in which they have been used, we were able to enhance the UX for architects and turbocharge our processes".
Chief Operating Officer
Manufacturing Company
"Campaigns used to start while the product catalogue was not yet synchronized, so the launch failed. Now it doesn't happen anymore. The catalogue must not be synchronised".
Head of IT & Digital
Fashion Company
THE OTHER HALF OF THRON
Not just products.
Contents too
THRON goes beyond the other PIM software because it lets you manage product data and content together.
Zero manual work, application silos or integration costs. Only brand consistency and a high-quality experience for your customers and partners.