THRON among the world's leading Product Information Management software
Let's get straight to the point: THRON PLATFORM is among the solutions identified by Forrester The Product Information Management Landscape, Q2 2023.
The overview, produced by the research company, periodically identifies the world's leading PIM vendors, analyzing for each of them sectors, geographic areas of reference and deployment model.
We are part of this exclusive selection and we are happy about it.
And not just because we are the only Italian tech company in the report.
Ask us if we are happy
Being mentioned among the world's leading PIM vendors crowns our vision and confirms the value of our contribution to the digitization of corporate information assets.
Being featured in Forrester's PIM Landscape further convinces us of the value of the path we have been on for some time now.
We strongly believe that organizations need a single platform to govern digital assets and product data. A solution that is at the center of the corporate digital ecosystem and that dialogues with any tool.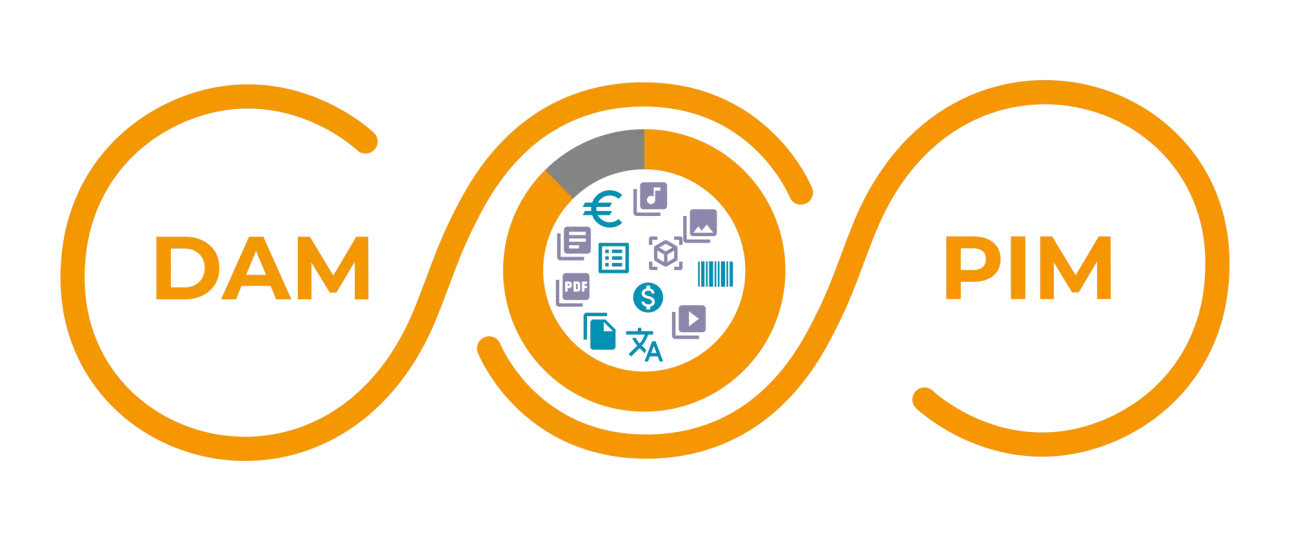 The efficiency and agility of processes, the optimization of the technology stack, as well as the quality of the customer experience come from a platform that centralizes the entire information asset.
That's why, when we talk about THRON, we talk about a single platform and governance.
PIM today: where do we stand?
Online sales volumes are becoming increasingly important.
According to Forrester, B2B e-commerce penetration in the US will reach 24.4% by 2027: up 8% from 20211. Furthermore, analysts estimate that 68% of B2C online shopping will be generated by marketplace2 by the end of the year.
In a context like this, online sales channels need real-time, up-to-date information to ensure effective, omnichannel browsing and shopping experiences.
It is in a context like this that PIM fits in.
1 2022 B2B E-commerce Forecast, US, Forrester, 2022.
2 2022 Online Marketplace Tracker, Global, Forrester, 2022.
What is a PIM software for?
From ERP to MDM, PDM to PLM, DMS to DAM, not forgetting the information shared in an unstructured way by suppliers, partners, translation agencies.
Product Information Management software brings order to chaos and centralizes any product data. Without a PIM, product information is scattered in the maze of company folders and systems.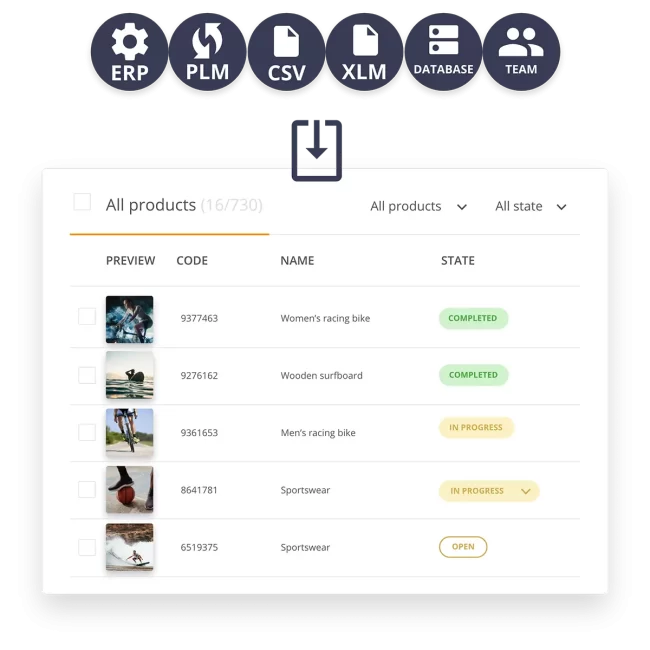 A source of truth for the entire organization is the starting point for further benefits.
The Value of Product Information Management software
According to Forrester, the business value of a PIM derives from the reduction in operations that would otherwise be required to collect, consolidate and publish product information from the organization's various data sources to its digital sales channels: websites, e-commerce and marketplaces3.
In its latest PIM Landscape, Forresterlists among the benefits of a tool to manage product information:
the reduction of time to market, because the market launch of new products is more agile
an increase in online customers, because a PIM makes products more searchable and increases sales
the increase in customer value, because of a higher quality UX and reduced returns.

3 The Product Information Management Landscape, Q2 2023, Forrester, 2023.
The key role of a Digital Asset Management software
The recognition of THRON as one of the world's leading PIMs fills us with pride.
Customers who have chosen THRON PIM are already enjoying its functionality and reaping the benefits mentioned in Forrester's Landscape.
But there is more.
In addition to product data, the online shopping experience is also made up of multimedia content.
In a product sheet of an e-commerce or marketplace, photos, videos, illustrations, 3D images and documents bring crucial value to data, descriptions and product information.
THRON PLATFORM: DAM and PIM together
THRON allows you to govern digital assets and product data from a single platform, amplifying the benefits listed above. And that's not all.
Being able to rely on DAM and PIM in one software means minimizing the costs of fees and integration between different systems that would otherwise coexist in the same technology ecosystem.
This is why we like to say that THRON PLATFORM goes beyond PIM, because it combines the functionality of a DAM tool and a PIM tool in a single solution. 
In the end, those who choose us offer their customers a digital experience of the highest quality, thanks to a distribution of information assets at maximum performance and security. 
Not to mention that with THRON PLATFORM you can also digitize workflows and share digital assets with B2B stakeholder. But that's another story. 
Interested in the report?
Are you already a Forrester customer or would you like access to the report The Product Information Management Landscape Q2 2023? You can download it or request it from Forrester from here.