The least common denominator of branding activities is consistency. To ensure this even in the digital age, companies must innovate their brand management processes. At stake is a +23% increase in turnover.
Branding, a matter of consistency
The brand: everything a product or service represents to consumers1.
The work of any team impacts on the brand, consolidating it, strengthening it or sometimes deteriorating it.
In the past, meetings, trade fairs, events and physical shops were the main opportunities for branding activities. Today, the centre of brand strategies is the digital world. The golden rule, however, remains the same: consistency.
In a context where there are so many channels and each of them requires different formats and always fresh content, brand consistency can be lacking and require heavy efforts.
1 Marketing Principles, 2006, Philip Kotler, Gary Armstrong.
Brand Portal: what is and why is it important?
A Brand Portal is a software that allows a company to share with its stakeholders the most up-to-date version of every digital asset, from logos to graphics, from product shots to guidelines.
There are three main benefits provided by a brand portal.
#1 Consistency (for the brand)
We said it at the beginning: consistency is all for a brand and it is precisely on this front that a Brand Portal offers one of its greatest benefits.
A portal that brings together all the content needed to communicate is essential to ensure consistency in the communication activities of any stakeholder, internal or external to the company.
#2 Efficiency (to processes)
Whether HQ wants to share assets with the marketing teams of other divisions, with the sales network or with external dealers nothing changes.
Each stakeholder carries out activities that need constant support in terms of brand materials. Making them available 24/7 via a brand portal not only ensures consistency:
the manual activity of marketers is reduced, who do not have to answer manually to each request
assets are shared instantly, avoiding delays on marketing and sales campaigns
only the most up-to-date version of each piece of content is circulated at all times.
#3 Security (to the organisation)
Brand portals also provide control, as asset shares are protected from unauthorised access requests on specific assets by specific users.
The most advanced Brand Portals also offer the chance of manually authorising access requests on specific assets by specific users.
Some statistics on branding from 55 Branding Statistics for 2023 by Renderforest:

Who needs a Brand Portal
There are many cases in which a brand portal proves useful.
A striking example concerns brands that reach the market via dealers or the sales network: the latter have an incessant need for the most up-to-date materials to communicate.
In general, multi-brand companies can benefit significantly from such a portal, because of the several digital assets that must be managed appropriately for each brand.
Brand portals are also valuable for multi-divisions companies: the marketing team at headquarters must exchange digital assets continuously and effectively with those scattered locally.
Finally, from a sectoral point of view, a brand portal is a tool with horizontal utility, i.e. useful for many sectors such as automotive, manufacturing and fast or luxury fashion.
Use cases of a Brand Portal
In most cases, a brand portal is a media center that acts as a collector of digital assets.
The company makes a range of content available to internal or external stakeholders (e.g. retailers), making it easily searchable, usable and downloadable. Communication and business initiatives are facilitated and made consistent with the brand positioning defined in the company headquarters.
Screenshot of Smint.io demo brand portal2
A brand portal can also be useful for establishing a continuous and consistent dialogue in a PR perspective.
Many organisations, in fact, use these portals to dialogue with their press offices and communication agencies through a portal from which to share releases, media-kits and event information.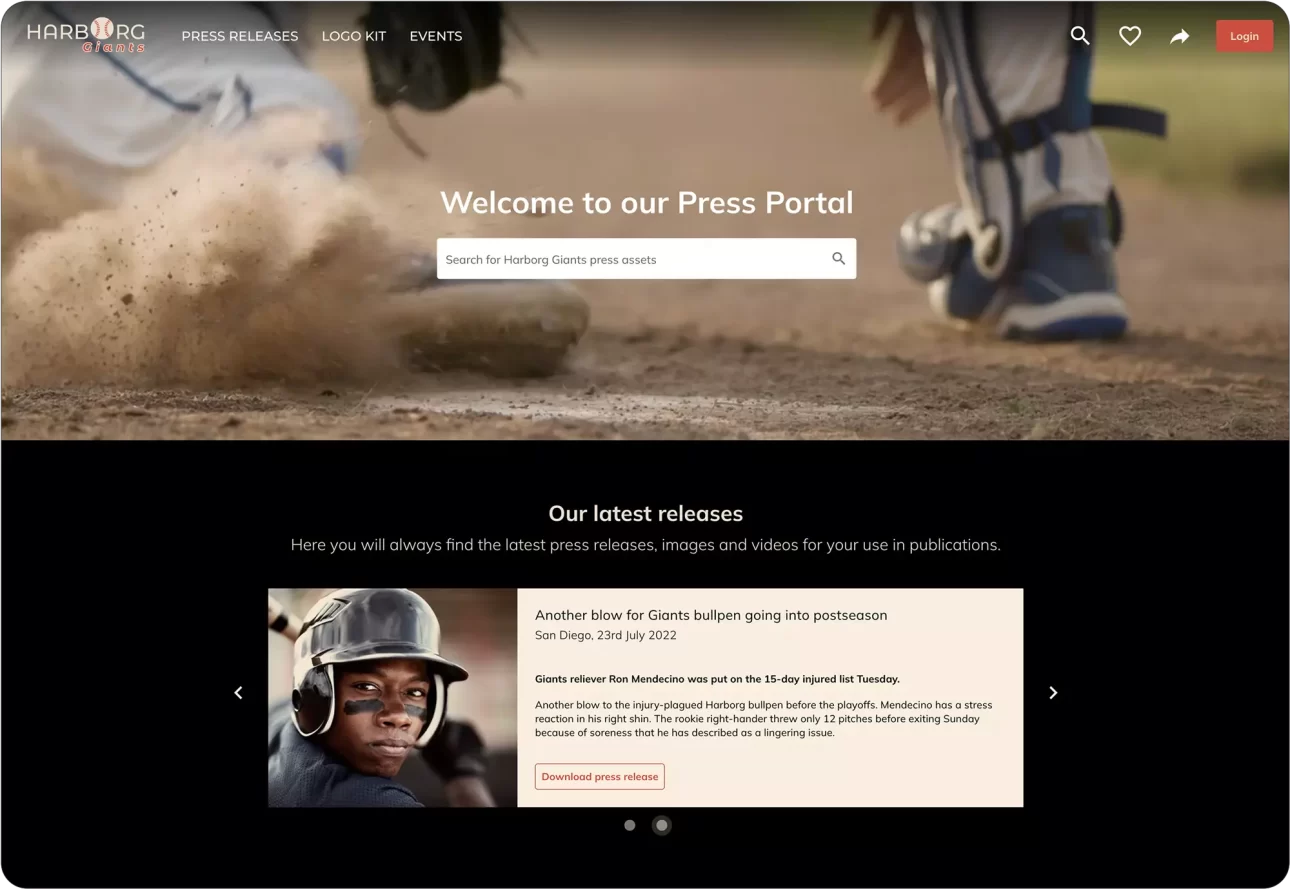 Screenshot of a demo portal by Smint.io2
The most demanding organisations, on the other hand, take advantage of typical Brand Portals to share every single aspect related to brand image: values, guidelines, logo, tone of voice, typography, best practices, templates, assets.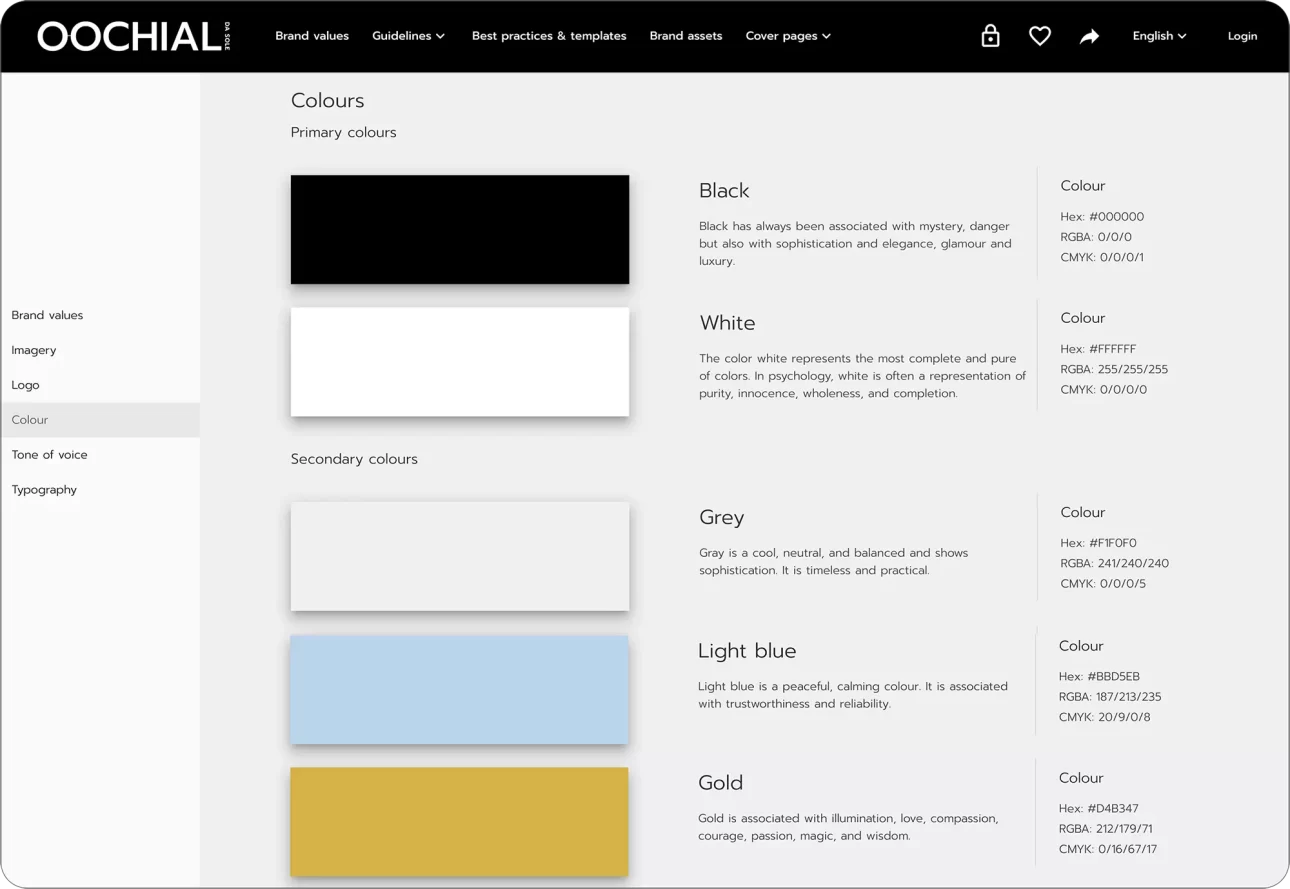 Screenshot of a demo portal by Smint.io2
2 Smint.io is a leader in the development of Content Experience Platform and develops BRAND PORTAL, the solution distributed by THRON to expand our Digital Asset Management Platform by creating a customised brand portal autonomously.
Brand Portal and DAM software: a consideration
A Brand Portal is a great tool, capable of delivering huge benefits to a brand. However, on its own it is not enough because it only intervenes in one of the phases of the digital assets lifecycle: the delivery.
Before putting images, video, documents or audio into circulation, content are created, approved, organised, archived… in other words, governed.
Without a DAM, the benefits of the portal can be nullified because the entire updating process is manual, each piece of content is duplicated and the risk of using obsolete assets multiplies.
For this reason, brand portals are almost always integrated with DAM software, so that the first amplify the reach of assets that are always updated and optimised by the latter.